Thanks for checking out my little project!
If you're interested in using my stats or graphs in your own website, go ahead, as long as you link back to citydrunkfood.com and give me credit. If you have any questions or comments you can reach me at cityandtech@gmail.com - Keep in mind that I did this for fun, so don't expect perfection.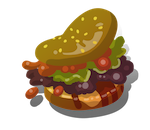 Data Sources
In my opinion, the study of drunk food has long lacked statistical rigour :)
I used the excellent Yelp Fusion API to retrieve all the $ and $$ (cheap) restaurants open at 1:15 AM (local time) on a Saturday night in each city. I was only interested in food places, so I filtered out bars, pubs, poolhalls etc. from the business list. I then categorized the businesses by their food type. Some cities are less populated in Yelp than others, for example, many restaurants in Quebec City are missing business hours, which lowered Quebec City's overall restaurant count.
I chose the list of cities mostly by looking at wikipedia's List of North American Cities by population and selecting the Canadian and American cities, excluding suburbs. The final list of cities to include is a bit subjective. For example, San Jose is included as its own city despite being tied so closely to San Francisco. However, I excluded Mississauga, Canada's 6th largest city, because I consider it a suburb of Toronto and it doesn't have a proper downtown. City population stats also come from each city's Wikipedia entry.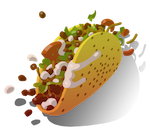 About Me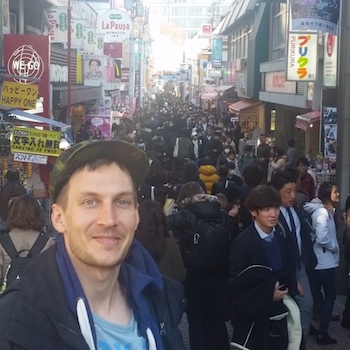 My name is Patrick Halina, I'm a Machine Learning Engineer. I currently work at Zynga, prior to that I worked at Amazon. I have a bachelor's degree in Computer Engineering and a Master's degree in Statistics from the University of Toronto. Ever since playing SimCity as a kid I've been interested in city planning. To me, there's nothing better than exploring the neighbourhoods and businesses that make each city unique. This is just a little side project of mine to see if I could quantify the differences in nightlife between different cities. I've highlighted independent businesses because that's what makes each neighbourhood unique.
Of course the views and work in this website are my own and are completely independent of my current and past employers.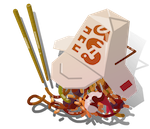 Artwork
The amazing food icons are original artwork by the Toronto based artist Dave Knox.